due to the high volume of inquiries, we have an intermittent waiting list.
thank you for your patience.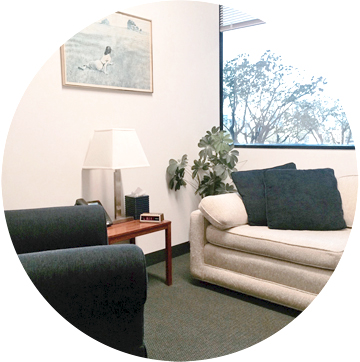 Step 1: Get Ready
Read through our website to learn about WILA and to figure out which type of therapy is right for you: Individuals, Couples, Families, Groups. Not sure? Don't worry, we can discuss that.
Step 2: Initiate Contact
Call (424) 371-5191 or write to us. Please provide us with the best phone number to reach you directly, times you are available to have a private telephone conversation, and the type of therapy you're seeking (Individuals, Couples, Families, Groups). The more information you provide us with, the quicker the process can go.
Step 3: Initial Telephone Intake
A WILA psychotherapist will call you to conduct a 15-20 minute initial telephone intake. This call will cover a variety of areas including: what brings you to therapy, your relationships, educational and employment background, a brief family history, medical information, any risks you are facing, your ideas about the sort of therapist who would be best for you, and the fee you can afford. The therapist will answer questions you have regarding WILA, the types of therapy we provide, the experience of our therapists, and next steps. There is no charge for this confidential conversation.
Step 4: Schedule Your 1st Session
Soon after, the therapist will call you back to schedule your first session. Plan to arrive 10 minutes early to fill out your 1st session paperwork. Nervous? Have a look at pictures of our clinic, our helpful directions & parking guide and a list of our therapists to get to know WILA better. If your needs do not match the types of services that WILA offers, you will be called and provided with referrals to a more suitable setting.
Step 5: Ongoing Therapy
You and your therapist will meet weekly at your regularly scheduled meeting time. Sessions are 50 minutes long. As therapy progresses, you and your therapist may decide that you would benefit from multiple weekly sessions. This is always an option at WILA. You may continue your work with your therapist for as long as you both see fit.
Frequently Asked Questions
What is WILA's treatment philosophy?
Above all, WILA believes that all people have equal potential if they receive equal opportunities. That's why we work hard to ensure the highest quality therapy at an affordable cost.
WILA specializes in psychodynamic psychotherapy, informed by modern and contemporary psychoanalysis. This means that our therapists work from the inside out to consider how your early life experiences influence your current actions and relationships. We encourage honesty and foster intimacy in the relationship you form with your therapist as a way to discover your true self and grow. Many people who have tried shorter-term therapies find WILA's unique and comprehensive approach to be transformational. Our goal is to help you reduce troubling symptoms such as depression and anxiety while developing self-awareness and a happier healthier life for the long term.
What are my therapists' qualifications?
WILA's therapists are advanced pre-licensed therapists enrolled in WILA's Psychology Internship and Postgraduate Fellowship. They are actively studying with and supervised by a highly trained and experienced faculty of clinical psychologists, psychoanalysts, and other mental health professionals. You will be provided with the name and contact information of your therapist's licensed supervisor should any concerns arise.
I have a substance abuse problem, is WILA right for me?
It depends. Substance abuse is often a symptom of another mental health issue. In such cases, it may be recommended that you seek help for your substance abuse prior to beginning therapy at WILA. During the initial phone intake process, a therapist will help you formulate a plan that's right for you.
How much does therapy cost?
Finances shouldn't be an obstacle to healthy self care. That's why WILA is a sliding scale clinic, meaning our fees are determined by your income, expenses, and specific life situation. During your phone intake, you will be asked questions about your financial situation and your fee will be determined. The fee will be reviewed by you and your therapist throughout the course of treatment, as necessary. If you are in need of no cost services, we will provide you with referrals.
I work full-time. Can I get an evening appointment?
Yes, the clinic is open from 8:00 AM to 9:00 PM Monday through Thursday and 8:00 AM to 5:00 PM Friday.
How long will therapy take?
It is difficult to estimate the length of a psychotherapy because each person's situation is unique. The first five sessions with your therapist will be an evaluative period during which you can discuss your goals and expectations. We remain one of the very few settings in Los Angeles where no limits are placed on treatment length or session frequency. Termination should be determined collaboratively.
Where will my sessions take place?
All therapy sessions will take place at our West Los Angeles location which provides a safe, comfortable, accessible, and confidential atmosphere. We are conveniently located at 11845 West Olympic Boulevard, Suite 505W, Los Angeles, CA 90064. Ample street parking is available nearby.
I am a clinician and would like to refer to WILA. Who do I contact?
We welcome referrals! Call (424) 371-5191 and one of our therapists will call you back to discuss the goodness of fit of our services for your referral.
What is WILA's mission?
The mission of Wright Institute Los Angeles (WILA) is to keep high quality, long-term psychodynamic psychotherapy available and affordable. WILA is an affordable alternative for those without adequate health insurance benefits or the ability to pay for expensive private treatment. We remain one of the very few settings in Los Angeles where no limits are placed on treatment length or session frequency. Our aim is to help the individuals, couples, and families we serve lead richer, deeper, more fulfilling lives.
The Hedda Bolgar Psychotherapy Clinic at Wright Institute Los Angeles is licensed as an outpatient psychology clinic by the California Department of Health Services.