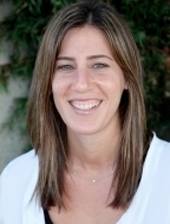 Molly Cahan, Psy.D.
Board Chairperson
Dr. Molly Cahan is a licensed Clinical Psychologist with a private practice in West Los Angeles, California. She did her undergraduate studies and received her Bachelor's Degree in Psychology from Brown University. She then worked with at-risk children and their families at Hathaway Children & Family Services before earning her Master of Arts and Doctor of Psychology degrees from the California School of Professional Psychology, Los Angeles. She continued with her psychological training at WILA where she completed a two-year certificate program in Psychoanalytic Psychotherapy focusing on long-term, insight-oriented therapy. Additionally, during that time as a Psychological Assistant, Dr. Cahan performed psychological evaluations and assessments. Dr. Cahan served as the President of the WILA Alumni Association for two years and continues to be a member of the Alumni Board while working as the Chair of the Board of Directors. With her broad training background, Dr. Cahan views WILA as the place that aligns most closely with how she believes therapy can transform peoples lives and is incredibly proud to be a WILA advocate and supporter.
2018 Members of the WILA Board of Directors
Yemi Adeyanju, Esq.
Brant Anderson, JD, M.A.
Kimberly Culmone
Aimee Martinez, Psy.D., Director of Clinical Relations
Lauren Moses, Psy.D., Alumni Association Representative
Lisa Osborn, Psy.D.
Kate Petrosky, Psy.D.
Stephen C. Phillips, JD, Psy.D.
Myra Pomerantz, Ph.D.
Sasha Shokrian, Psy.D.
Terry Simpson, Psy.D.
Past Chairpersons
Earl Willens, Esq.
Ellen Smith Graff, Ph.D.
Sanford Weiss
Stephen C. Phillips, JD, Psy.D.
Gerald Popek, Ph.D.
Michael Sigman