Growing Mommies Support Group
Growing Mommies:
A place for both Mommy and baby to grow!
We get so many messages from the world – advertisers, movies, family, friends, co-workers, etc. – that motherhood is this perfectly wonderful experience where the mom has to be perfect.
We are officially debunking that myth! Even under the most ideal circumstances, motherhood can be boring, lonely, shameful, challenging and everything else. It's full of joy, but it's also really, really (expletive) hard!
We believe that there needs to be lots of nurturance and attention paid to our new mommies. When a baby is born, a mother is also born. When we grow babies, we are also growing mommies!
Reach out now for a space in our upcoming session. Starting soon!
Call (424) 371-5191 or write to us to inquire about Growing Mommies. Our group therapists will call you back.

The Mommy & Me Group
This is a mommy and me group (yes, bring the babies-6 months or younger, or last term of pregnancy).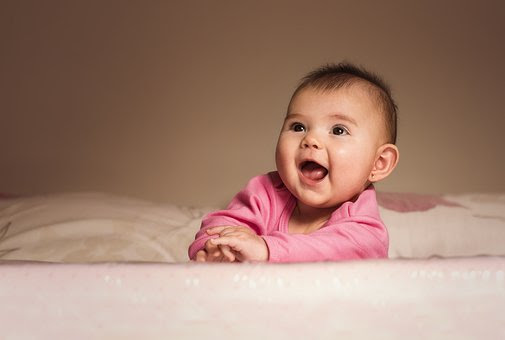 Get Some Space for You
If anything, we are expected to forget ourselves in this whole process of motherhood. And that's not good for anybody!
This group is for new moms to learn, share, vent, and feel supported in this time of transition and change. Hear about others' experiences and share your own. We want to get to topics that aren't necessarily covered in your pediatrician's office; such as, sex after birth, what is attachment parenting anyway, family changes, nursing for real, sleep deprivation, diapers and the future.
Commitment & Cost
The cost of the group is $20 per session, or $160 for 8 weeks. Participants must commit to and pay for the entire 8 week group experience whether or not they are able to attend all 8 sessions. Payment plans can be arranged upon request.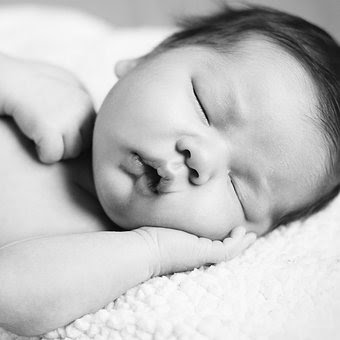 Our Growing Mommies Team & Vision
At WILA, we are uniquely set up to offer a certain kind of support and level of conversation and exploration that won't necessarily be found in the doctor's office or other baby groups. Come share your new mommy story and leave with a stronger sense of you.
Kate Petrosky, Psy.D., Postgraduate Fellow
Group Co-Facilitator
Kate received a doctorate in clinical psychology from the California School of Professional Psychology. She primarily draws from psychodynamic and object relations theories in her work with clients. Kate has particular interest in new motherhood, life transitions, and the process involved in becoming our true selves.
Lisa Osborn, Ph.D.
Supervising Psychologist
Andrea Kane, MA, Postgraduate Fellow
Group Co-Facilitator
Andrea holds a degree in Marital and Family therapy and is a doctoral candidate at the Chicago School of Professional Psychology. Andrea draws from psychodynamic and systems theory. Andrea has been involved in clinical research studies and has published on ADHD and has a special interest in the diagnosis and treatment.​
Frequently Asked Questions
How is this group different than other mommy & me groups?
Growing Mommies is a mommy and me group
with an emphasis on the mommies
. It's an opportunity to learn and share with other moms while bonding with your babies. In this group, you will grow a greater sense of your own identity in your new role. Group discussions will cover topics similar to those found in many mommy and me groups, but special attention will be paid to meeting mommy's needs in order to better meet baby's needs.
Who will be facilitating the Growing Mommies group?
Growing Mommies groups are co-facilitated by pre-licensed therapists enrolled in WILA's Psychology Internship and Postgraduate Fellowship. The co-facilitators are supervised by Lisa Osborn, Ph.D., with input from WILA's highly trained and experienced faculty of clinical psychologists, psychoanalysts, and other mental health professionals.
Where does Growing Mommies take place?
Groups take place at our West Los Angeles location which provides a safe, comfortable, accessible, and confidential atmosphere. We are conveniently located at 11845 West Olympic Boulevard, Suite 505W, Los Angeles, CA 90064. Ample street parking is available nearby.
I'm a clinician and would like to refer to your group. Who do I contact?
We welcome referrals and ideas for potential collaborations. Growing Mommies is ideal as an adjunctive group therapy experience for women you are seeing in individual treatment. Participation in groups with other moms can reduce isolation and increase relatedness. We offer a FREE telephone consultation with you and your client. Call (424) 371-5191 and a group leader will call you back to discuss the goodness of fit of our program for your client.
What is WILA's mission?
The mission of Wright Institute Los Angeles (WILA) is to keep high quality, long-term psychodynamic psychotherapy available and affordable. WILA is an affordable alternative for those without adequate health insurance benefits or the ability to pay for expensive private treatment. We remain one of the very few settings in Los Angeles where no limits are placed on treatment length or session frequency. Our aim is to help the individuals, couples, and families we serve lead richer, deeper, more fulfilling lives.